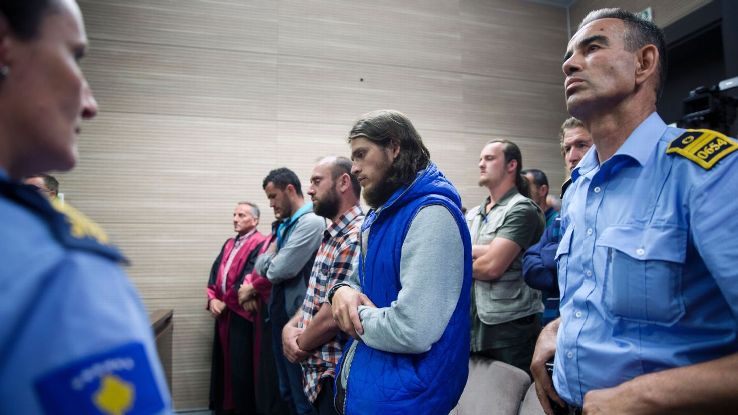 A Kosovo court sentenced nine Albanians, eight to jail, on Friday for planning an attack against Israel's football team during a World Cup qualifier in Albania in 2016.
Pristina court judge Hamdi Ibrahimi sentenced the leader of the group, Visar Ibishi, to 10 years in jail, and seven others received between 18 months and six years in prison. The ninth was given a €2,500 fine.
"There is no place for extremism on this land," Ibrahimi said. "Such defendants' acts have aimed to create both in...