Argentina's World Cup is a shambles, and it's a direct result of Jorge Sampaoli's leadership
Among the most-used phrases about this game, there is one that says that coaches are ultimately responsible for the performances of their teams. If that is the case, then Jorge Sampaoli is the main culprit for the rough times Argentina's national team is going through.
Since taking over for the last stages of World Cup qualifying, Sampaoli never delivered a clear-cut message. While everything fell apart on a fateful Thursday afternoon against Croatia, that 3-0 thrashing is just the last symptom of a process that never got off to the right start.
The Argentine Football Association went after Sampaoli immediately after firing Edgardo Bauza, and there were lengthy negotiations for him to leave Sevilla, as if he were Argentina's last chance. But the truth is he is neither renowned nor worshiped in his own nation. Why? Probably because he did not play professionally and did not start his coaching career in his home country, and thus he never became a well-known figure.
It has been a fantastic achievement to make his way up the ladder and succeed, but his most important accomplishments as a manager took place in Chile. This man who was born in Casilda (Santa Fe province) does not relate to Argentine fans or to any important club in the country.
---
World Cup 2018 must-reads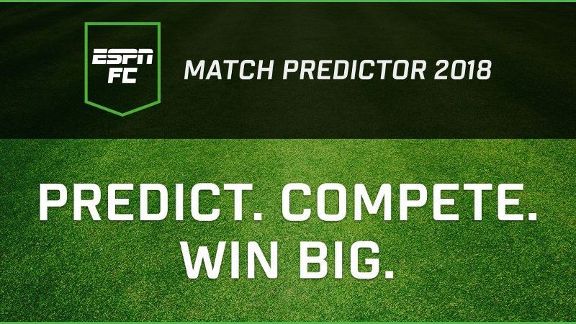 - Make your daily picks with ESPN FC Match Predictor 2018!
- World Cup fixtures, results and coverage
- World Cup LIVE: Follow all the action daily with ESPN
- Mexico trio and Ronaldo make the ESPN team of Round 1
- Lewandowski, Mane, James and Salah and their one-man team limitations
---
To make matters worse, since he took control of the national team, events beyond the game itself have tarnished his reputation. In November 2017, after a party, he argued with a traffic warden who was carrying out an alcohol check: "You barely make 100 pesos a month, you fool," he shouted at the agent who made him get out of his car.
If the qualifying process had been a bumpy one and friendlies before the World Cup did not help to dissipate doubts, the 1-1 draw with Iceland last weekend -- and a poor overall performance -- revived a series of unknowns, secrets and mysteries from the coach.
No clear message was conveyed to the media, but that was not the issue. He is not the first or the last manager to shield his strategies and tactics. What is more alarming is that the message that he delivered to his players was equally confusing, if what happened on the field against Croatia is anything to go by.
Just a few examples: a three-man defense that broke down completely, probably due to their lack of training as a unit; the obsession about starting all of their plays through passing, even when the opposing team was all over them (plainly seen in the goal that Willy Caballero gave away); the constant changes in names and tactical lineup...
The fear and the lack of confidence that reign within this national team are a reflection of what is going on with the coaching staff. The players have their share of responsibility for this situation, of course, but the manager is responsible for selecting his players. He was the one who decided to keep the same core on a team that already called for a revamp four years ago, after their loss against Germany in the World Cup final.
There was never a clear message: Javier Mascherano went from having no place in the squad to becoming the midfield leader. Gonzalo Higuain did not play the last stretch of the qualifying process and yet was included in the World Cup roster. Mauro Icardi, highly commended by the Argentine manager, played the decisive CONMEBOL matches only to be left out later.
Sampaoli constantly changed his tactical scheme: three-, four- and five-man back lines and different defensive midfield patterns, among others. He tried out Giovani Lo Celso several times in friendlies and training, but the midfielder has not seen a second of action in Russia. In 13 matches, Sampaoli has never used the same lineup twice in a row. As a result, not even the players knew well in advance who would play against Croatia and what tactical lineup they would deploy.
Against Croatia, on the bench, Sampaoli looked nervous and annoyed, giving orders and shouting more than ever -- even swearing at a Croatian player who would not let him send a ball inbound to restart play. His face distorted after the first goal, when Caballero made a serious mistake while trying to play the ball with his feet. Later on, his reactions were even worse after the two shots that went straight to the net. As regards the substitutions, there is not much to be said: they came at the end of a story that was already written.
Despite everything that has happened, Argentina have one more chance. They need a miracle to advance to the round of 16. But beyond the outcome of the game against Nigeria, there are serious issues within this national team, and Sampaoli will either tackle and solve them immediately or see someone else do the job.