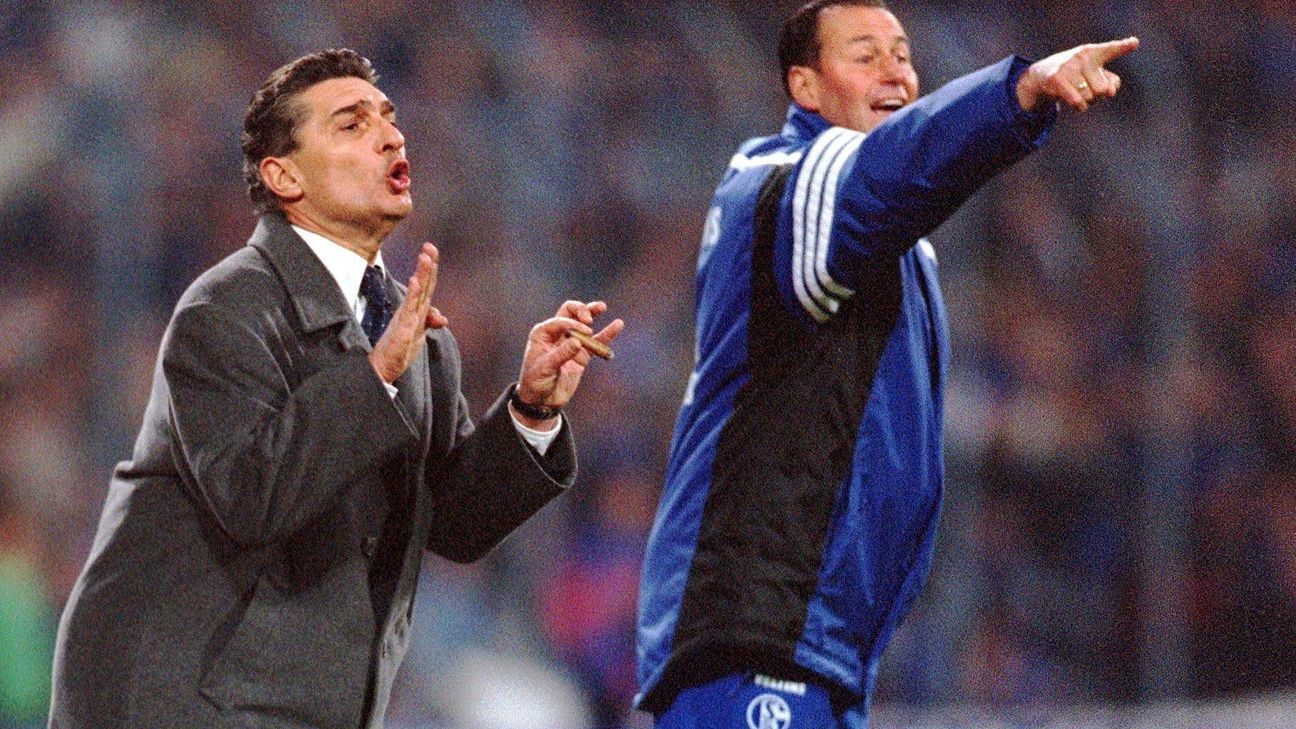 Former Schalke general manager Rudi Assauer, credited as one of the key figures in German football, has died aged 74 following a long battle with Alzheimer's disease.
Assauer, a former player for Borussia Dortmund and Werder Bremen, was a key driving force behind Schalke's development and was renowned for his work in planning and building the Arena Auf Schalke -- the first modern stadium in the Bundesliga.
Opened in 2001, the stadium, now rebranded as Veltins Arena, remains one of German football's...