Borussia Monchengladbach

Borussia Dortmund
Game Details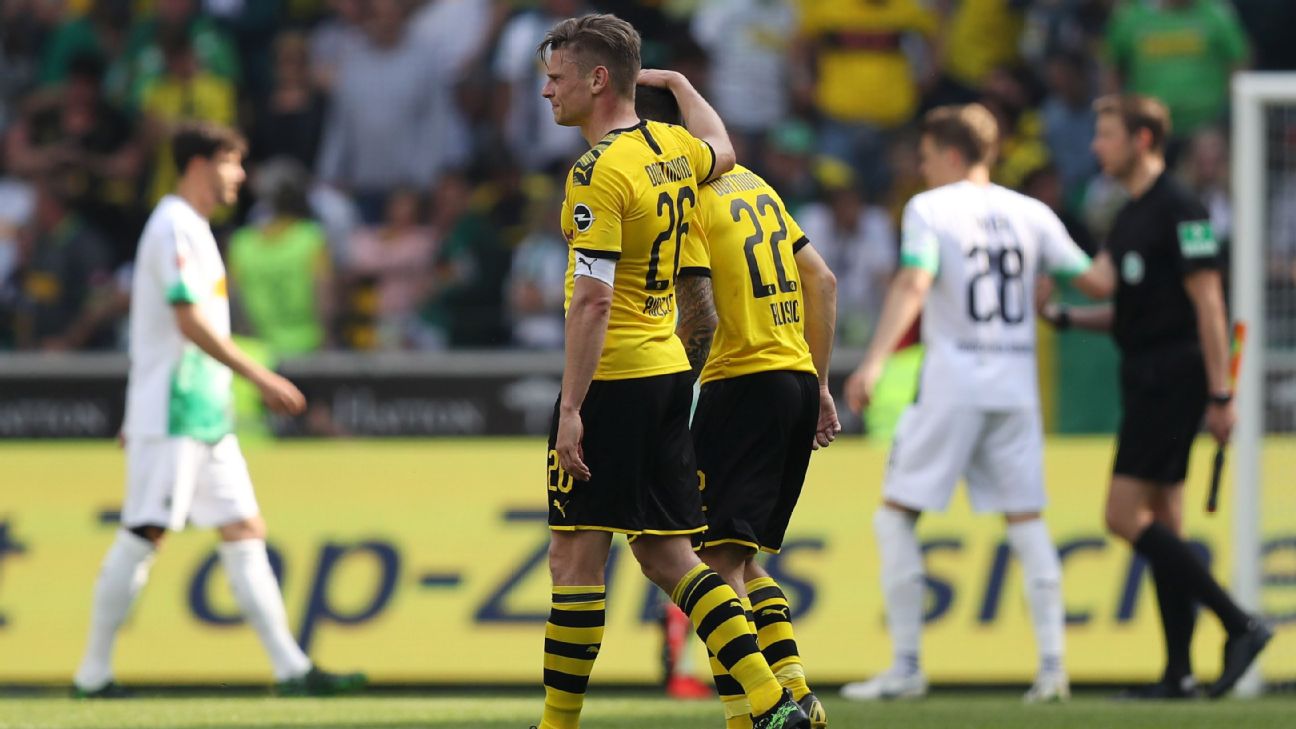 BERLIN, May 18 (Reuters) - Borussia Dortmund beat Borussia Moenchengladbach 2-0 on Saturday but finished the Bundesliga season in second place, two points behind Bayern Munich.
Dortmund, who had a nine-point lead over Bayern in November before losing their momentum at start of 2019, scored on the stroke of half-time through Jadon Sancho and added another through Marco Reus in the 54th minute.
But the win was not enough to carry them past Bayern, who crushed Eintracht Frankfurt 5-1 to win their seventh...