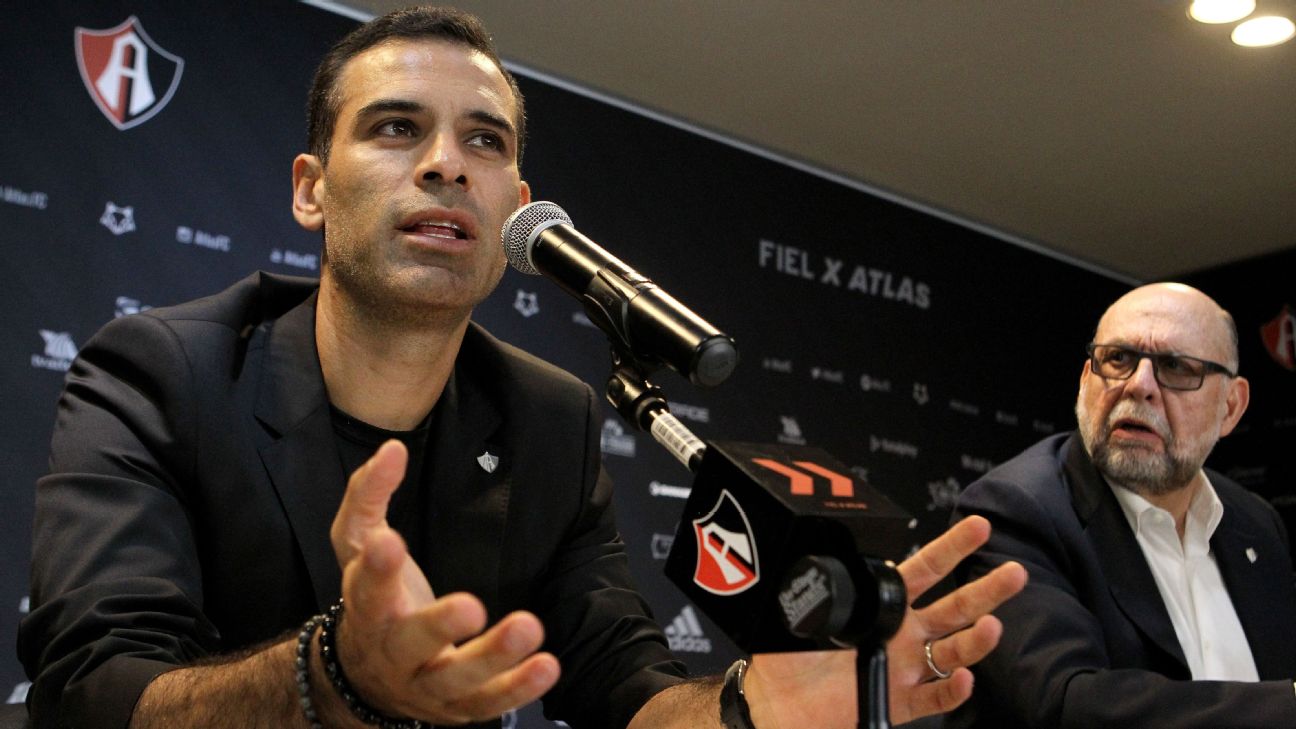 GUADALAJARA, Mexico -- Mexico legend Rafa Marquez is out as Atlas sporting director following the takeover of the Liga MX club by Orlegi Sports.
Marquez announced his departure in a statement, thanking fans and confirming that he'll continue to work in the game.
"My desires in this moment are to continue preparing myself in different areas of this sport, which I'm passionate about and has given me so much," read the statement.
#4ctitud #siemprefiel 🔴⚫️ pic.twitter.com/dHqxrVUWol

— Rafa Marquez (@RafaMarquezMX) May 22, 2019
Orlegi Sports president Alejandro Irarragorri suggested that Marquez's...